Maintaining, not only a beautiful environment, but a safe one
Professional Brush Management in San Diego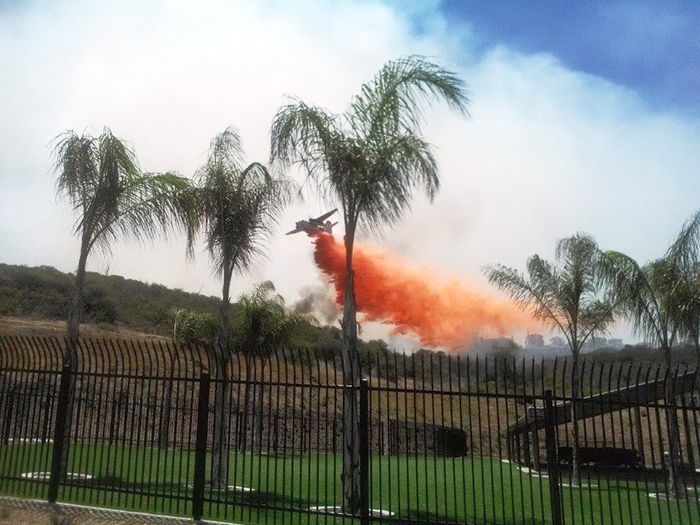 Brush Management
Brush Management is a key component to protecting communities in Southern California. The process of brush management involves clearing an area of native growth from residential or commercial structures that border open space areas. Nature's form of brush management is a wildfire- modern times of urban development now require that man-made brush management techniques are implemented to prevent potential threats to communities. These techniques not only protect wildlife zones but also encourage the overall health of native environments.

As part of Nissho of California, Inc.'s mission statement, protecting landscapes and communities are vital to our maintenance philosophy. Nissho of California, Inc. is the foremost provider of this essential element to landscaping- we have provided this service to our clients for the last several decades. Our continued commitment to brush management ensures that communities are adhering to state and local regulations regarding fire safety zones. For additional information regarding brush management please feel free to contact Nissho of California, Inc.
A Safer Environment
We're all very well aware of the fire danger in California. Our professionals are well trained with the County's Fire-Rescue Department requirements and specifications, and work closely with our clients to ensure that guidelines are followed within the specified time frames. We want to provide, not only beautiful plants and landscaping for your project, but make sure it's safe and fits the look of the community.
Native Brush
Every area of the country has its own native brush and plant life. Here in Southern California, native brush is the predominant plant material in our communitty. To protect your home, business or investment and beautify your property, our Maintenance Division has a team specializing in brush management to keep communities safe and environments beautiful.